Are Roller Shutters Insulated?
If you want to find out whether roller shutters can provide thermal or sound insulation, read on as we explain the different types of roller shutters available!
These are an incredibly popular choice, as they offer cost effective security. However as they are composed of single skin material, they offer little insulation. 
These roller shutters are available in a variety of forms, both industrial and domestic. Recent manufacturing technology has led roller shutter section manufacturers to produce a fantastic foam filled 3" (75mm) industrial strength insulated lath, similar to the smaller domestic markets' profiles but with the required strength to perform in large scale operations. These insulated roller shutters offer 2.4kW/m2k thermal and up to 18dbA sound insulation.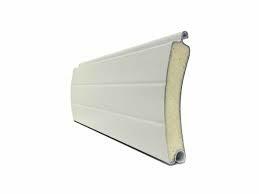 One area where insulation is important is in
domestic locations
. Our range of SeceuroGlide garage doors are manufactured from tough twin-walled aluminium slats with an insulating core, with the curtain held in place with high performance webbing which gives extremely quiet operation that is unaffected by extremes of temperature.
If you have any further questions about roller shutter insulation or want to know which solution is right for you, contact our team of experts today!