Apprenticeship success story!
Both ABC Industrial Doors in Irlam and our sister company Teckentrup UK in Warrington are running highly successful Apprentice programmes. Several young people have started training or studies with us and we're delighted to provide this important milestone opportunity on their way to professional life.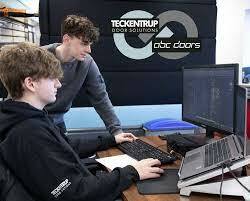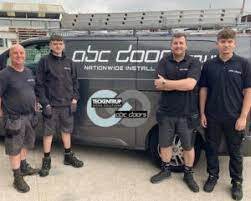 Kieran Hackwell and Callum Marley are both working towards L3 Engineering Design and Draughting Apprenticeship Standard at Teckentrup and Bradley Thomason and Kian Lafferty are Apprentice Door Engineers at ABC Doors.
Progression into fulltime employment with us is the objective at the end of the apprenticeship. "It's great to provide opportunities for young people. With the right training, we're giving apprentices the skills we need for them to contribute to each company and identify and develop a career pathway with us" Commented Steve Hilton, Teckentrup UK's Managing Director.
Teckentrup UK manufactures and installs commercial and industrial door solutions, typified by the recently completed Elizabeth Line project in London. ABC Doors is a leading provider of Nationwide 24/7 supply, install, repair and maintenance of industrial and commercial doors and shutters.
Interested in an apprenticeship? Contact Andrew Taylor, HR Manager, a.taylor@teckentrup.co.uk